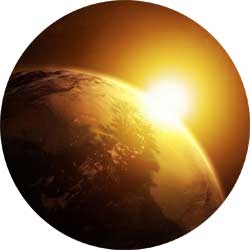 A great year, 2015 passed.
I am just focusing me on the year. I have got some important things of the last time of the year. Though whole year is a name of achievement.
I think I am better than previous time.
I am waiting for 2016. I think it will be more adventure to me.
Loan completed: I had some personal load. I paid. I am clear and being fresh now. 🙂 I learned that Bank loan and credit card is a name of hassle and loss of money. Peaceful people should avoid loan.
At job: I have done many things on my work place Lantabur Group a) A better LAN infrastructure established more than seven building connected with Fiber cable. b) Server Rack and better IT Room platform maintained. c) I am beeing popular to my IT team.
Learn Linux: I learned more things of linux. Basically The load balance is good one. I have got a chance of testing various server like DNS, proxy, zPanel and other web server.
Learn to Save: I have become more accountable in this year. I just maintian me with minimum cost and try to save some for future.
Learn MYSQL and Bootstrap: I had knowledge of PHP. I learned to make dynamic web coding with MYSQL database. php function and bootstrap is addition in this year. 🙂 I am satisfied with my achievement.
New project plan: I have made a new project. This will be non-profitable. I will describe with it if it being live, inshallah. Because human mind is scatters in its interest as though thistle down.
Habit: I have tried to change some habit. But can not. I will try in 2016.
Plan of 2016
Move: I may change my IT career. Just switch to  different platform- like programming. If there is some difficulties I can change my job.
Religious: I want to be more peaceful and conscious about myself. Islamic deep knowledge and philosophy is my choice of study.
Plantation and firming: I want to enjoy gardening and firming. This was my favorite hobby. I want to start over.
Earning over Job: I have no income without job now. I will try to create a secondary income source other than job.
Creative: I will try to do some thing creative.
Habit: Some exercise and tour. Eat more vegetable and take care of health.