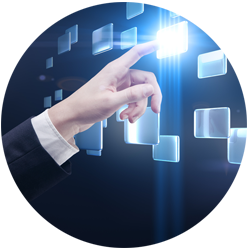 I just lost TutoHost 18th December 2013. Tutohost added huge experience along with professionalism to provide hosting services. there was some hundreds clients and around one thousand domain hosted on my servers. I did not able to provide  the support to my clients that I expected. So I decided to handover it to other any company that can provide better services. Here is some reasons why I have to decide to lost it.
1. I and Nilufar Yeasmin provided the services both were not technically skillful to provide proper support of dedicated server thought I hired dedicated server to provide hosting to clients
2. The hosting market was down and many clients ask support more than there payment.
3. The new Hosting provider offers very low price hosting that kills the test of Bangladesh hosting market place.
4. I was passing a cluttered life of too many phone call, email and support ticket to manage.
5. There was also money problem in my personal life as to mainatain the service as I have to spend extra money for TutoHost.
3 Month later
I am feeling clutterless life with more direct communication of relatives and friends. I was drowned with the business last three years where I can not move my face to many entertainment communication. I I am more than happy with my personal life. My health improved, I am taking care of my habits basically caring my dress up. making visits to some districs and taking lunch or dinner on restaurant with friends and roommates. Its a greate time going in my life.